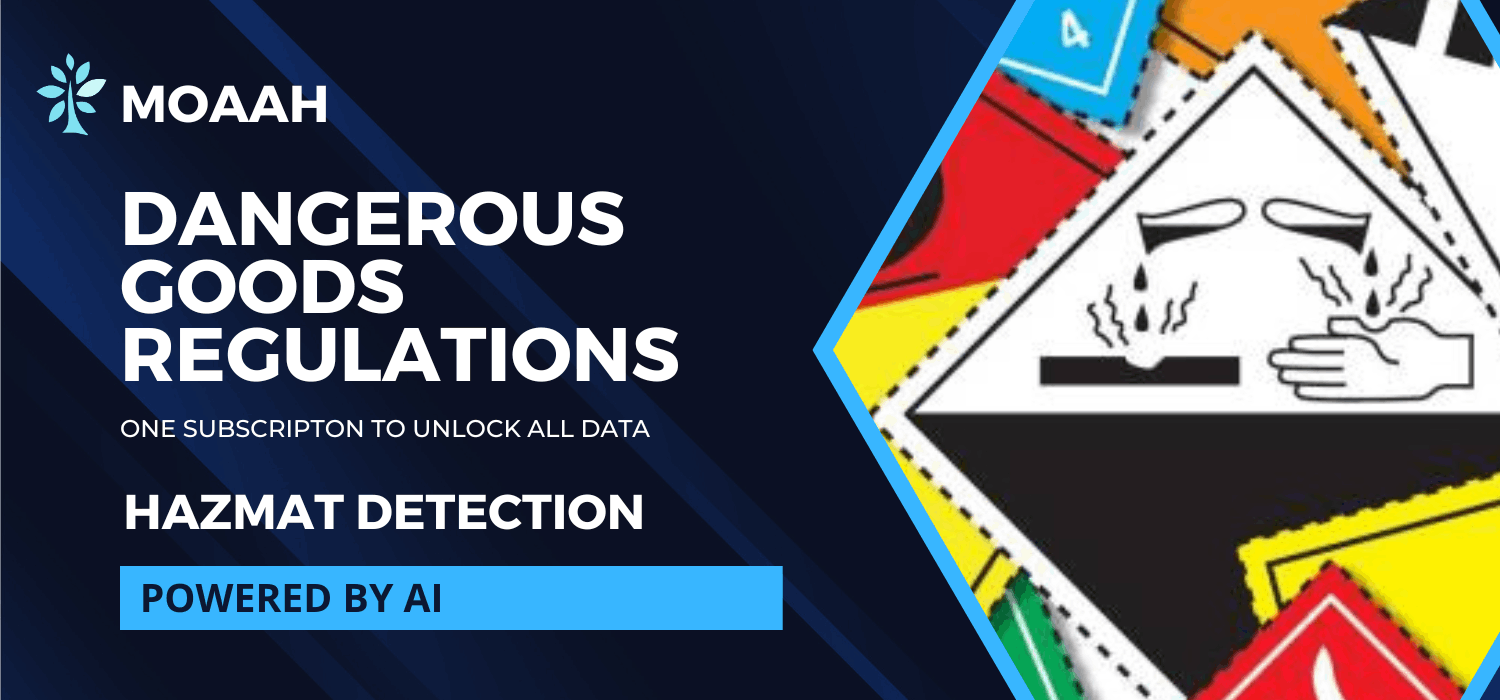 Dangerous Goods Regulations
For goods that are hazardous, flammable or explosive such as lithium batteries, dry-ice and flammable chemicals must be declared as Dangerous Goods to be transported via sea, air and land. Failing to do so may have serious legal consequences by customs stopping for inspection or rejecting goods to be transported by aviation or other transport authorities.
The common problem with current dangerous goods classification is that that Dangerous Goods Regulations are written by 'hazardous substance' names and may not cite the actual goods names (i.e. "paint thinners") as dangerous goods. Moaah provides an AI powered Dangerous Goods detection system, where we provide a 'DG Score' based on the probability of the hazardous substance being present in the goods.
Our Sources are:
IATA Dangerous Goods Regulation (Air)
IMO Dangerous Goods Regulations (Sea)
49 CFR (USA Land Transport)
UNECE Dangerous Goods List
Our Results:
List of UN ID and the Proper Shipping name of the Hazardous Substances
DG Score of the 'product name' search
Range of DG Scores by other products (250,000+ real-life products run)
Our Recommendation of the DG score rating:
0-30,000 = No DG Alert
30,001 - 50,000 = Low DG Alert
50,001 - 80,000 = Medium DG Alert
Above 80,000 = High DG Alert
Example of our DG scores (IATA):
"Disinfectant Spray" = 110, 750
"Milk Carton" = 2,000
"Vitamin Tables" = 39,250
"Hand Sanitizer Gel" = 48, 000
"Adhesives" = 145,500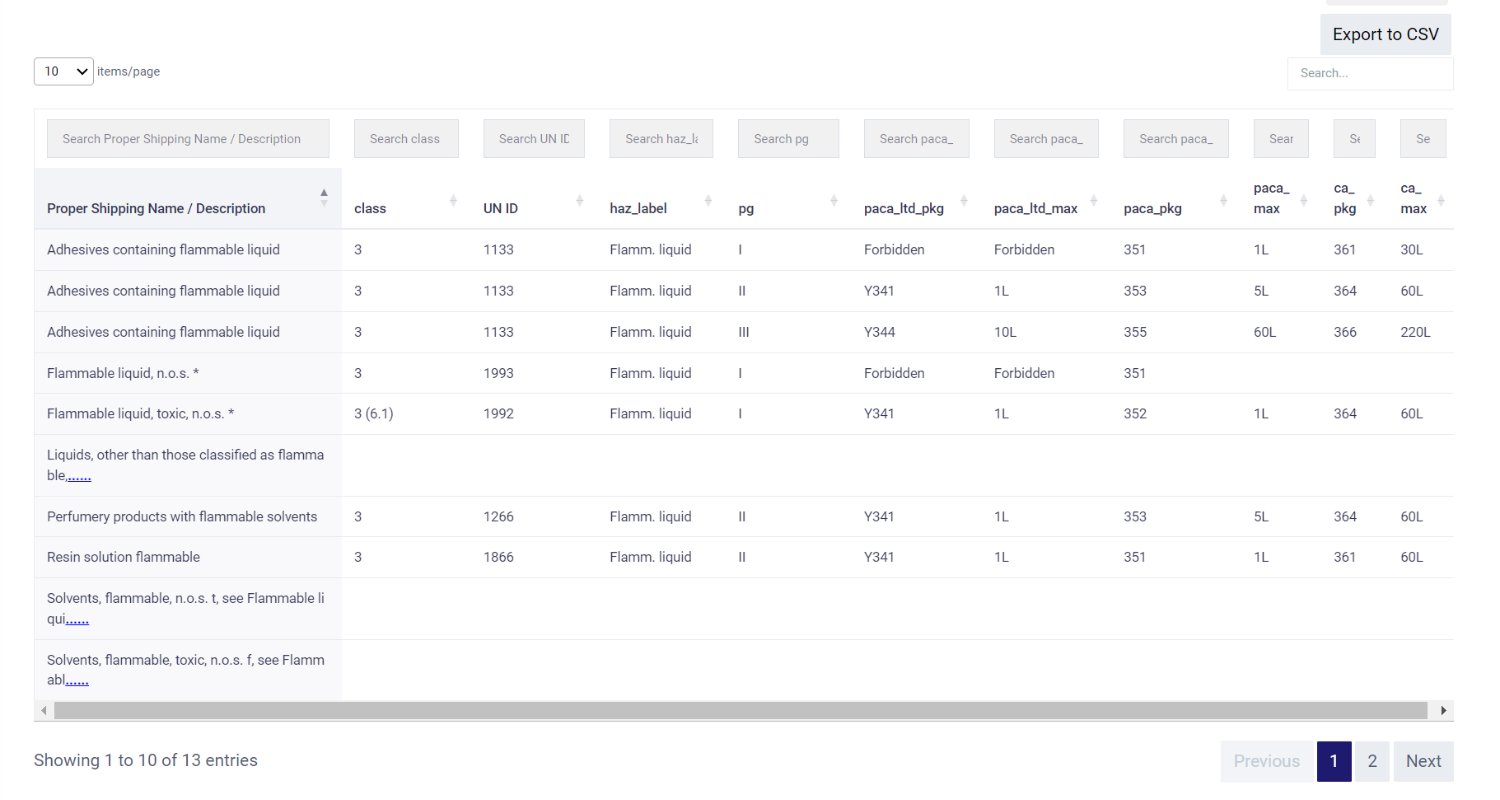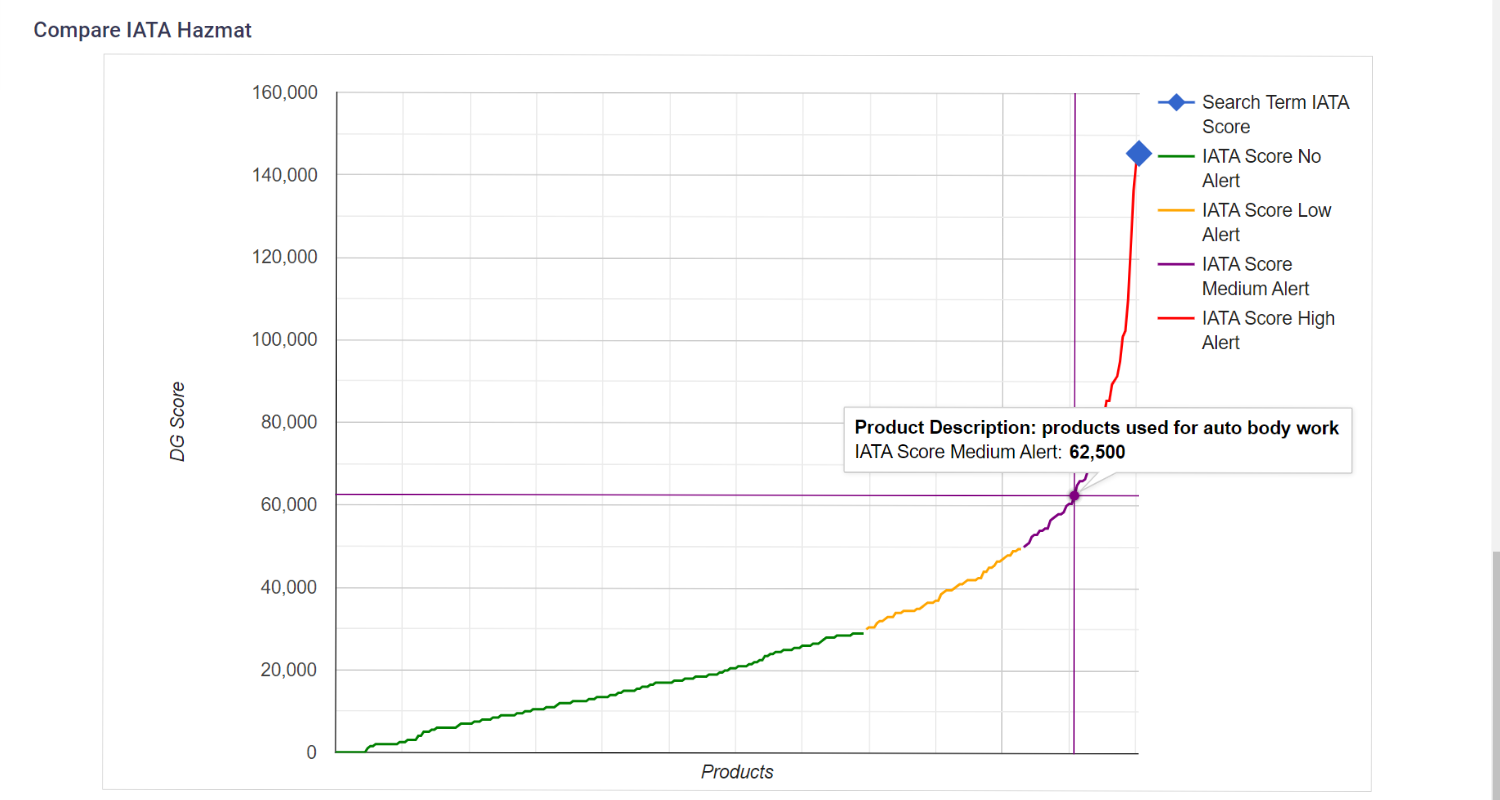 Our Database
We are connected to 91 Countries' Customs Authority and Government Data Sources to bring you the latest released regulations.
We provide 99.9% match for HS Codes and import regulations based on a simple 'item description' search.