HS Code Match (AI powered)
HS Code System is an international nomenclature developed by the World Customs Organization, which is arranged in six-digit codes allowing all participating countries to classify traded goods on a common basis. Beyond the six-digit level, countries are free to introduce national distinctions for tariffs and many other purposes.
HS Code Standards Used
WTO
The United Nations
National Tariff Lines Standards (i.e. Thailand, USA, EU, China, South Korea)
Our Results:
Multiple 6-digit HS Codes that can be matched
Accuracy Rating (based on how close the HS Code describes the 'goods')
HS Codes serve three major roles and purposes aside from helping goods clear through customs:
They identify products that are being imported or exported through a country's borders.
They classify and categorize products in a worldwide system used for customs clearance purposes.
Determining other consumer safety and domestic market standards for sale (i.e. food labelling requirement).
By matching multiple HS codes, users can compare the different regulations that the goods will be subject with different variations of the HS codes declared.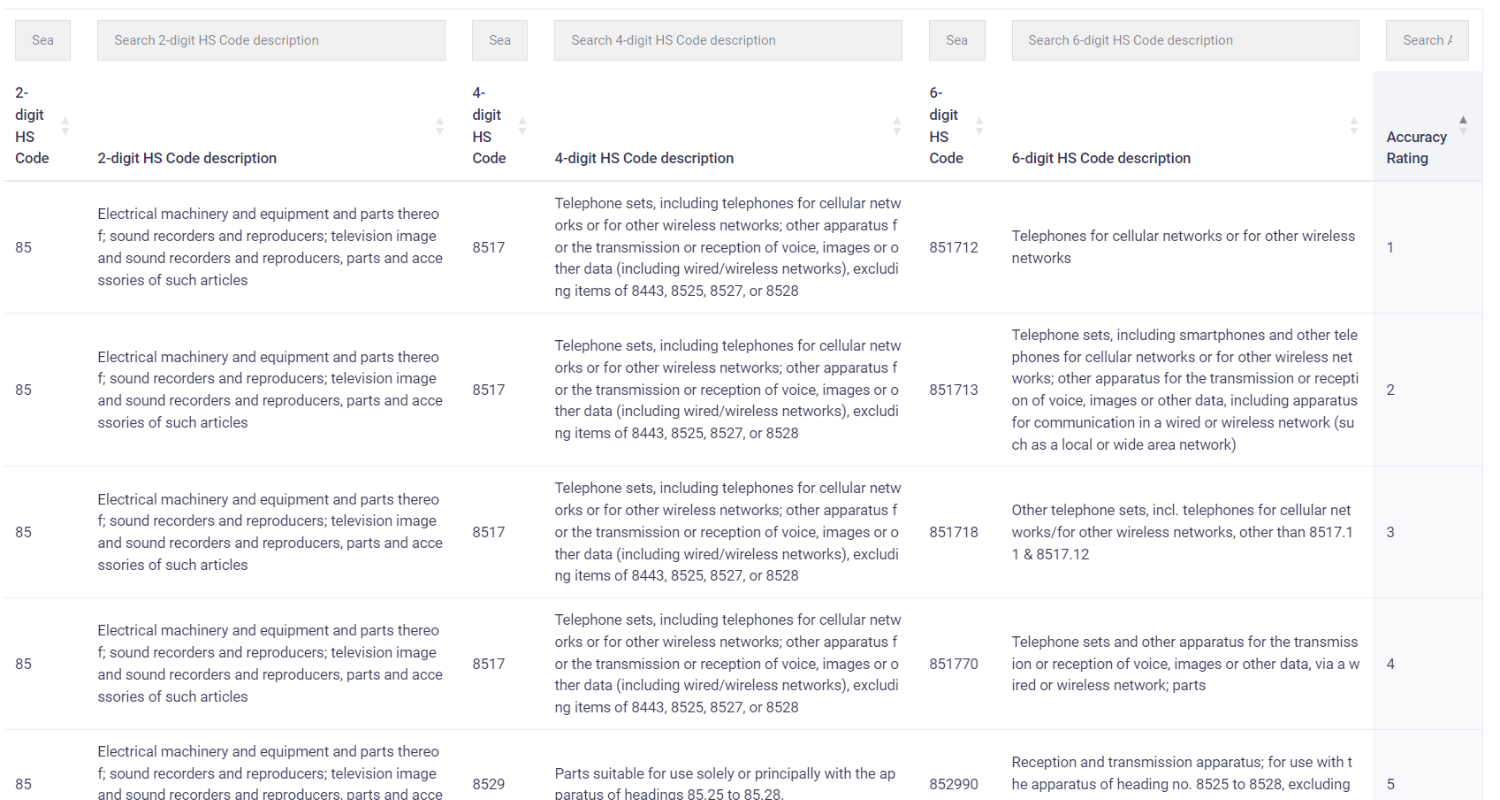 Our Database
We are connected to 91 Countries' Customs Authority and Government Data Sources to bring you the latest released regulations.
We provide 99.9% match for HS Codes and import regulations based on a simple 'item description' search.